RETIRED EDUCATION PERSONNEL, WREP CAN PROVIDE THE MEDICAL SUPPLEMENT INSURANCE AND HOSPITAL INDEMNITY PLAN YOU NEED TO STAY HEALTHY IN RETIREMENT
Wondering how to choose from all the Medicare Supplement insurance and Hospital Indemnity plans bombarding you these days?
Wyoming Retired Education Personnel (WREP)
is ready to provide some help! Our trusted partner,
AMBA,
can meet with you and make recommendations. Here's your chance to get
FREE advice
, exploring options and determining which Medicare Supplement policy is right for you.
THE STRENGTH OF MEDICARE SUPPLEMENT INSURANCE
If you are a retired teacher on Medicare, you probably already know that it does not provide all the health insurance coverage you need — this is where a Medicare Supplement plan, also sometimes referred to as Medigap coverage, comes in. There are many different Medigap plans you can purchase to help supplement the medical expenses Medicare will not cover.
When selecting a Medigap plan, you have standardized plans to choose from and are guaranteed renewable for life, meaning that if you pay your premium on time, you won't be canceled because of any health conditions or because of age. Medigap coverage will help ease any worries you have about paying for medical care that is not covered by your current Medicare plan.
THE FLEXIBILITY OF HOSPITAL INDEMNITY
Unfortunately, bodies are fragile. Life happens and there are unplanned hospital stays, visits for broken bones or surgeries; and that makes medical expenses unavoidable.
If you are a retired teacher on Medicare, you are probably familiar with the potential monetary cost of staying healthy. What you may not know, is that Medicare does not provide all the coverage you may need for the out-of-pocket expenses that could result from a hospital visit.
It is through our unique partnership with AMBA that WREP can offer insurance benefits specifically designed for Retired Education Personnel. The Hospital Indemnity plan gives our members the choice of which options are right for them. Whether hospital, skilled nursing, outpatient doctor or surgical coverage, to help pay for out-of-pocket costs associated with medical expenses.
Plus, this policy can offset the cost of deductibles, co-pays, and unexpected expenses not covered by other insurance plans.
WHEN IS THE BEST TIME TO WEIGH YOUR OPTIONS?
If you're 64 or older, now is a good time to consider a Medicare Supplement plan.
In general, the best time to enroll is during your Medigap open enrollment period, which is a six-month window of time that begins the month you turn age 65 and are enrolled in Medicare Parts A and B.
If you're already enrolled in a Medigap plan or Medicare Advantage plan, you may want to compare plans and rates during the Medicare open enrollment period, when you can make changes to various aspects of your coverage.
If you meet certain criteria, such as applying during your Medigap open enrollment period, or if you qualify for guaranteed issue, a company can't use your medical history to determine your eligibility. Rules in some states may vary.
RELAX. SKILLED ADVISORS ARE READY TO MEET.
Wyoming Retired Education Personnel partners with AMBA for a reason: it's a team of professional, knowledgeable, helpful and just plain friendly agents. These advisors are licensed, background checked, and extensively trained across many types of insurance policies. This enables these advisors to provide strategic recommendations to help ensure you have the coverage you need to protect you and your loved ones, now and for years to come, all at reasonable rates.
Schedule a consultation with one of our skilled advisors. There's no cost for the advice, and it can make a big difference in your future.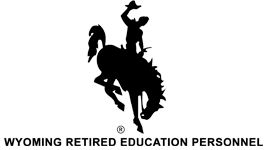 FIGHTING FOR RETIREES
Wyoming Retired Education Personnel (WREP) is your advocate, working hard for the betterment of the lives of Retired Education Personnel like you. Our mission is to make life better for our members, protecting pensions, providing supplemental healthcare benefits, offering social opportunities, and more.
If you're not already a member, use this as an opportunity to join and start benefiting from the association - there's strength in numbers!

BENEFIT FROM OUR EXPERIENCE
AMBA specializes in providing retired educators and public employees with quality coverage at competitive rates. We partner with more than 70 associations in 35 states and hundreds of thousands of members.
Our insurance agents are highly trained professionals ready to advise you on achieving your coverage needs. Set up a time to talk to one of our agents. Just fill out the form below.
REQUEST A CONSULTATION
YES, I'd like to schedule a FREE CONSULTATION for recommendations and price comparisons with a representative from AMBA and WREP, knowledgeable in Medicare Supplement and Hospital Indemnity insurance. Please have a representative contact me to set up a time to talk.